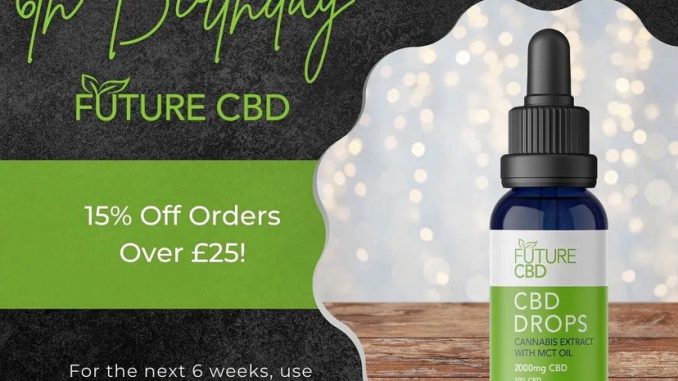 We have more great CBD shop discount codes to share this week with our readers on behalf of Future CBD.
Future CBD would like to thank you for the support and reviews we have seen since we started out 6 years ago!
For the next 6 weeks we have an offer for you guys, save 15% on orders over £25.00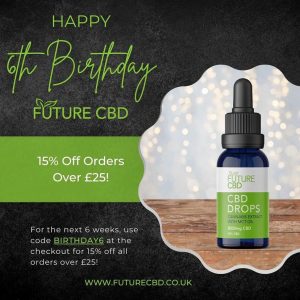 Offer will end 17th October 2022. One time use only.
---
Discount Code Information:
Discount: 15% OFF On Orders Over £25
Use Code: BIRTHDAY6
Retailer: Future CBD
---